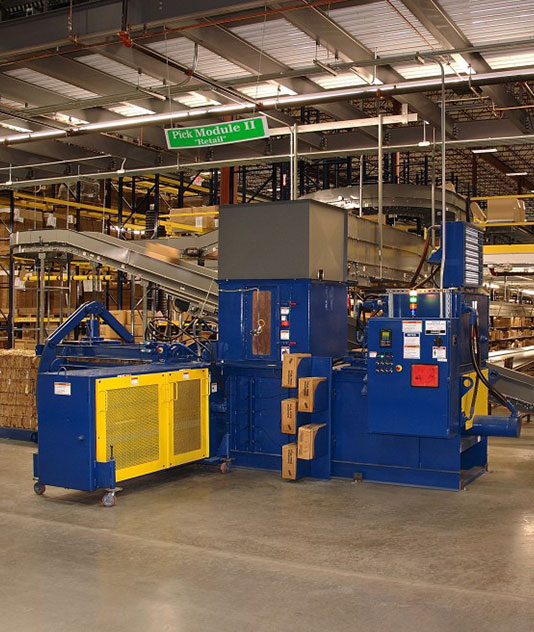 Horizontal Hydraulic Baling
Press Manufacturers
Established in 1945, American Baler Company is one of the oldest and most respected baler manufacturers in the world. We manufacture a complete line of balers so that we can provide solutions to customers in a wide range of industries. These products include manual-tie and auto-tie single ram horizontal balers and two ram auto-tie balers for both low-volume and high-production applications. American Baler Company specializes in highly efficient balers that are designed to keep energy costs and baling wire consumption to a minimum.
Headquartered in Bellevue, Ohio, American Baler Company has provided baling solutions to customers around the world. We build quality machines that are designed to provide years of reliable service for our customers.

American Baler Company maintains a progressive engineering department utilizing the latest design technology and a dedicated group of field service technicians who are available to assist you with knowledgeable and practical solutions to help you keep your baler operating productively for many years.
American Baler Company has the support of a worldwide dealer network. Our dealers are trained to help you find the right baler for your application and to provide ongoing local parts and service support after baler start-up.
American Baler is an Avis Industrial Company
American Baler will be celebrating its 75th year anniversary this summer.
American Baler's two-ram baler was designed specifically for scrap metals and other recycling materials to ensure maximum product being compressed with each stroke.
The Decco Alloys unit features the "stamper" option, which automatically clears material off the shear knife and assures automatic bailing with minimum operator involvement.